Marjolein's Garden Winter Cardinals Ornament
Product Details
Bring the beauty of nature indoors with this Christmas tree ornament. Designed by Marjolein Bastin, the festive design features a pair of cardinals visiting a birch birdfeeder. A dusting of glitter adds shimmer to the snowy scene.
Key Features: 10th and final in the Marjolein's Garden Keepsake Ornament series.
Additional Details: Designed by Marjolein Bastin. Artist crafted by Jim Kemme. Plastic Christmas tree ornament.
Includes: One 2023 Keepsake Ornament in gift box for easy gift giving, preservation and storage.
Size Approx.: 2.72 x 3.29 x 2
© Marjolein Bastin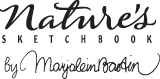 Need help?
WB

So beautiful. My Mom will love it.

Bought for: Other Family Member

Beautiful

I bought this for my sister-in-law and I am sure she is going to love it. She loves cardinals. It is a beautiful ornament.

Bought for: Other Family Member

Excellent

This is so adorable. I am sad it is the last one in the series. I have all the others and I love them all.

Bought for: Myself

Beautiful

In recent years I have developed an affection for ornaments featuring birds. When I saw this one, it captivated me. I love Marjolein's artwork and have purchased note cards and greeting cards but somehow I missed the ornaments. I was just in time to see this beautiful piece which is the last in a series. It is a lovely work, beautifully made and would make a wonderful addition to a personal collection or a very special gift.

Bought for: Myself

Angry birds!

We were blessed with a crazy redbird this summer that wreaked havoc on our front porch and vehicles! Tortured our cat! I got this ornament for a little humor to my hub. Drove him crazy!!!

Bought for: Spouse

Marjolein's Garden Winter Cardinals Ornament

It's a very pretty and very detailed ornament.

Bought for: Myself