Crayola® Colors of the World Markers, 24-Count
Product Details
Add Crayola Colors of the World Markers to any young artist's collection as an exciting way to bring more detail to their artwork. Specially formulated colors represent different skin tones from around the world, categorized in Almond, Gold and Rose shades, with darker and lighter shades in between. Celebrate diversity and creativity with this fun set of 24 broad line markers. Makes a great gift idea paired with a coloring book.
Box of Crayola Markers includes 24 diverse skin-tone colors.
Non-toxic.
Ages 5+.
Box: 5.125" W x 6.781" D x 2.156" D
© 2022 Crayola, Easton, PA 18044-0431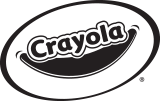 Need help?