Crayola® Colors of the World Colored Pencils, 24-Count
Product Details
Add Crayola Colors of the World Colored Pencils to any young artist's collection as an exciting way to bring more detail to their artwork. Specially formulated colors represent different skin tones from around the world, categorized in Almond, Gold and Rose shades, with darker and lighter shades in between. Celebrate diversity and creativity with this fun set of 24 colored pencils. Makes a great gift idea paired with a coloring book.
Box of Crayola Colored Pencils includes 24 diverse skin-tone colors.
Non-toxic.
Ages 5+.
Box: 3.524" W x 8.25" H x 0.65" D
© 2022 Crayola, Easton, PA 18044-0431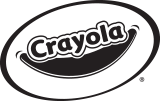 Need help?
Color Me

My granddaughter can finally color all of her friends!

Bought for: Grandchild

Any Artist Will Adore These Pencils

We have a cartoonist in our household who wondered what it would be like to use such pencils. I surprised her with a box and she raved for so long about the diversity represented so succinctly.

Bought for: Friend

Unique idea!

What a unique idea for children. It helps them to understand and feel inclusive in today's cultural society. I purchased this as a Christmas gift for a 5 year ethnic neighbor.

Bought for: Friend

Loved by my granddsughter

I bought for my granddaughter in response to "she never had the right colors for faces". She loves them. Also purchased the accompanying coloring book from Crayola

Bought for: Grandchild

Must have set of colored pencils

The typical colored pencil set just does not have the right colors for coloring people. You either have to not color them at all or end up with really off unnatural shades that ruins your image. This pack is an amazing supplement for both kids and adults who color. It's so nice to finally have some more realistic options.

Bought for: Myself