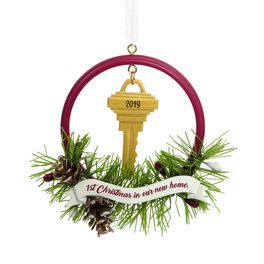 1st Christmas in New Home 2019 Hallmark Ornament
This item is not currently available.
Made of resin, this Hallmark Ornament measures 3.58" x 3.58" x 0.56".
The ornament is ready to hang on your Christmas tree with a hanger attachment.
Great gift for family and friends who have moved into a new home.
Box not included.