Rainbow Brite Personalized Book
Details
https://www.hallmark.com/gifts/books/personalized-books/rainbow-brite-personalized-book-1CBK2079.html
Product Actions
Product Details
Rainbow Brite needs your help! What's happening to the colors in Rainbow Land? Solve the mystery and just like Rainbow Brite and the Color Kids, you'll learn how to turn those gloomy grays back to bright and shiny colors! Take story time to a whole new level with a Hallmark personalized book.
Create a character that looks just like your child by selecting the gender, eye color, skin tone, hair color and hairstyle—then add a name to create a story that's all about him or her.
Add your name to the dedication page and book cover.
Available for boys or girls.
Online exclusive.
Hardcover; 20 pages.
8.75" W x 11.25" H
Rainbow Brite™ © Hallmark Licensing, LLC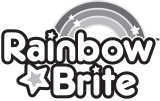 Need help?
Perfect gift!!!

I love the option to modify the hair on the character. My granddaughter has leukemia and has lost her hair. I had the choice to give her character no hair. She loves seeing and reading about herself in HER book!!! A great purchase!!!! A keepsake for her to enjoy!!!

Was this review helpful?

Perfect gift

This book arrived in time. 2 days I believe with rush shipping. All wording & pictures just wonderful. Very nice hard cover with great illustration & color. Got sale pricing which was great but worth full price for look on mom's face when opened.

Was this review helpful?

Ginnie Bell

This is the second book I have purchased for my grandchildren. I am very pleased with the books and my grandchildren love them.

Was this review helpful?

chelafaye

I am so impressed with how much this drawing looks like my grand daughter! I bought this for her birthday which is in July but I know she is going to love it.

Was this review helpful?

The Personal Touch Is Great!

Love that you can customize the character to match your child's appearance. My 3-year old daughter received the book for her birthday and she really lit up when she recognized her name and saw her likeness. The book is also a great way to introduce a new generation to the Rainbow Brite we remember as kids.

Was this review helpful?

Super Awesome Squee!!

This is soooo cool! I just ordered mine and i can't wait to travel to rainbow land! Order this as a guilty pleasure for yourself and your child and let them take a rainbow land adventure too!!! I think they need to add more hairstyles though because I can think of some friends that would like this as well and not sure they will be able to find a character that looks like them but other than that 5 stars!!! The artwork is really cute i'm liking the artist style a little more every time and i think it's getting better as more books come out

Was this review helpful?