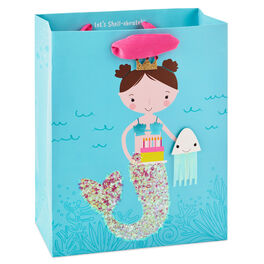 Mermaid and Jellyfish Medium Birthday Gift Bag, 9.6"
This item is not currently available.
Medium gift bag features die-cut attachments with gemstones, glitter and foil accents.
Inside gift bag: Let's Shell-ebrate!
Grosgrain ribbon handle.
Integrated card holder pocket inside keeps your card front and center. Accommodates most card sizes (card sold separately).