Star Wars: A New Hope™ Collection Death Star™ Musical Tree Topper With Light
Keepsake Power Cord is required. One cord powers up to 7 Storyteller Ornaments.
Free standard shipping
Product Details
That's no moon! Add unforgettable moments from Star Wars: A New Hope to your holiday celebrations with this Death Star tree topper that features music from the triumphant "Star Wars: Main Title." Plug it into the included power adapter for constant illumination, then press the button—either on the included remote control resembling Darth Vader's lightsaber hilt or on the bottom of the tree topper—to start a sound and light show. Connect one or more of the Star Wars: A New Hope Storytellers ornaments—C-3PO and R2-D2, Luke Skywalker, Obi-Wan Kenobi (each sold separately)—to unlock additional performances that you can't access with the ornaments alone!
Storytellers Interactive Light and Sound Christmas tree topper. Connect this tree topper to the power adapter (included) to see the continuous light effect. Press the button on the remote control or on the base of the tree topper to watch it illuminate and hear music from the "Star Wars: Main Title."
Artist crafted by Orville Wilson, this Keepsake Ornament comes pre-packaged in a box for easy gift giving, preservation and storage. Dated 2021 in copyright.
Hallmark Sound-A-Light trees and accessories nearby will follow along with the show.
Add other Star Wars: A New Hope Collection ornaments to unlock larger, amazingly interactive performances.
Plugs into a standard 120-volt wall outlet.
For additional tips on operating your tree topper, please watch this helpful video.
Plastic Christmas tree topper measures 9" W x 9" H x 9" D.
© & ™ Lucasfilm Ltd.

"Star Wars (Main Theme – Star Wars IV: A New Hope)"
Music by John Williams
© 1977 Warner-Tamerlane Publishing Corp. (BMI) / Bantha Music (BMI)
All Rights Reserved.

"Cantina Band"
By John Williams
Warner-Tamerlane Publishing Corp. (BMI)
All rights reserved. Used by permission.
Composed by John Williams
Published by Bantha Music (BMI) and Warner-Tamerlane Publishing Corp. (BMI)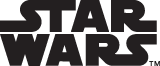 Need help?
The Empire Strikes Back!

This is more like a planet than a space station. The only thing missing is the antenna. I'm not sure how this is going to stay perched on top of my tree, but I'll definitely be adding more support- if it falls to the floor it'll shatter. I'm putting together a Star Wars tree so it must be on top. I got it during the promotion on July 10 so the cost wasn't as bad. It comes with the lightsaber remote control so don't buy the extra one.

Bought for: Other

Best gift for the Star Wars Family

The whole family loves it!! Yes we bought it for the tree but right now it sits on our entertainment stand and we enjoy the lights n sounds of it alot. Paired with the ornaments it is great entertainment!!

Bought for: Spouse

A Wonderful Addition

THE perfect tree topper for your Star Wars themed tree. Also considering using it as a centerpiece for our table display. There are so many ways you can creatively use this piece. In the Hallmark style, it's well-made, lights up and sets the theme with music.

Bought for: Spouse

Star Wars A New Hope

If you or your loved ones are fans of Star Wars A New Hope, this is for you. My husband saw it in the store and was mesmerized.

Bought for: Spouse

NEW DEATH STAR

I HAVE THE FIRST DEATH STAR TOPPER, BUT COULDN'T RESIST. THE INTERACTION IS AWESTOME.

Bought for: Myself

WOW

The pictures of the Death Star in the Wish List book don't do it justice! It his HUGE, the size of a basketball! I'm going to display this year round! I play it several times a day!

Bought for: Myself

Was this review helpful?