Mini 1969 Chevrolet® Camaro® Lil' Classic Cars 2020 Ornament, 0.6"
Product Details
Add some muscle to your decorating with this 1969 Chevrolet Camaro die-cast metal miniature Christmas tree ornament. Just like the original car, this Lil' Classic Cars decoration features a restyled grille with inset headlights and a Daytona Yellow paint job with black Z28 stripes.
Miniature Christmas tree ornament measures 0.79" W x 0.6" H x 2" D.
Miniature Christmas tree ornament is 3rd in the Lil' Classic Cars collector's series.
This metal Keepsake Ornament features wheels that turn. Pre-packaged in a box for easy gift giving, preservation and storage. Year dated 2020 on ornament.
On ornament: 1969, 2020.
Ages 3+.
Metal Christmas tree ornament is lead-free.
General Motors Trademarks used under license to Hallmark Cards, Incorporated and its subsidiaries.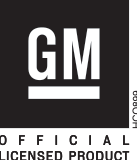 Need help?
Street Racing

This mini 1969 Chevy Camaro takes me back to when my ex-husband and I were involved in street car racing and the drags. The drags were where people took their cars to race down long strips of road to beat the other person's car to see who had the fastest car. We were lucky because there were two racing strips places within an hours drive. I had two friends that had the same color of camaro as this mini on. They were husband and wifewhich sometimes raced each other to see who would have the fastest car. This was my dream car that I never got. I still dream of owning a 1969 Chevy Camaro, but I wanted it to be a sleeper. You ask, "what's a sleeper"? Let me tell you. It's a car that is made to sound like a car that is straight from the factory, with no special motor parts, rear end gears or headers. If you are a racer you would understand what I talking about. But this car would be quiet, with headers not making a load sound. You could pull up next to someone on the street that thought they had a fast running car. Then you could smile at them and when the light turned green and it was safe, you punched it and l left them in the dust. That was my dream car that looked just like this beautiful 1969 Chevy Camaro.

Bought for: Myself

It's a gift but I'm in hopes it's liked as much as I like it

It's a gift so I'm hoping it appreciated as much as I hope

Bought for: Grandchild

Son's dream care

This is for my son who wants this car when he can drive. IT's his dream, he says, so this is as close as this mama is getting.....at least for now!

Bought for: Child

Chevy Camaro mini

Like the little ones, too.

Bought for: Spouse

Perfect!

Great quality and detail to represent my dad's old car. I bought one for each of my girls to put on the little trees in their rooms to remember their grandpa who loved cars. Love it.

Bought for: Child

Camaro

Very nice

Bought for: Grandchild