Marvel Loki Ornament
Product Details
Though he was raised as Thor's adopted brother, it is Loki's mastery of deception and guile that have made him a fan-favorite character for decades of Marvel Comics fans. This Christmas tree ornament features the God of Mischief in classic comic book styling, standing ready to wreak havoc in Asgard and across the realms.
Artist crafted by Robert Chad, this Keepsake Ornament comes pre-packaged in a box for easy gift giving, preservation and storage. Dated 2021 in copyright.
Plastic Christmas tree ornament measures 1.475" W x 4.1" H x 1.925" D.
©MARVEL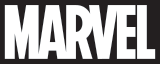 Need help?
Beautiful Vintage Marvel Tribute

I look forward to adding this to my Loki collection! I love all things Loki, from Norse mythology to pop culture. Nice tribute to Classic Marvel comics Loki!

Bought for: Myself

Was this review helpful?

Disappointing

My daughter loves the Tom Hiddleston Loki! Unfortunately, this is not him. Won"t be purchasing this one. Can you get us one for next year please?

Bought for: None

Was this review helpful?

The artist nailed it!

As a collector of the Marvel Comics Thor title I love it and can't wait to get it and show it off!

Bought for: Myself

Was this review helpful?

Classic comic book

As a comic fan, I am thrilled when Hallmark chooses classic comic book designs over their movie counterparts. This ornament by artist Robert Chad really evokes the style of Marvel Comics Silver Age with its iconic pose and bright colors. I understand the disappointment felt by fans of Tom Hiddleston's MCU Loki. However, they could consider this ornament to be the show's Classic Loki Variant. Actor Richard E. Grant stole the show with his portrayal. With the series renewed for another season, there are still more chances to get a Hiddleston design. I'm actually hoping this will be a first-in-series of Loki variant ornaments. Bring on Alligator Loki!

Bought for: Myself

Was this review helpful?

Classic Loki

Not sure where all the hate is coming from for this ornament. This is classic silver age "Journey Into Mystery" Loki. Just because it doesn't resemble Tom Hiddleston's MCU Loki doesn't mean it's a bad ornament. Yes, he is wearing yellow and green (the horror!) - because that's how he was drawn originally. And there actually IS a Loki in the MCU that dresses like this in the show, so there's that. Personally, I really like the design and think the artist did a great job. I look forward to hanging this on my tree along with the other variations of Marvel and DC characters that don't all resemble what I see on the TV or in movies.

Bought for: Myself

Was this review helpful?

Disappointed

I've waited forever for a Loki ornament, it's finally here and it's not MCU Loki. I'm not even sure what to say. How could you not make it an MCU ornament?! This is so disappointing. I probably would have bought a dozen of these for gifts. I won't be purchasing. I'm still in disbelief.

Bought for: None

Was this review helpful?