Disney Pocahontas 25th Anniversary Porcelain Ornament
Product Details
With her noble heart and willful spirit, Pocahontas sees the world through kind eyes, believing in peace and harmony for all people. Celebrate the 25th anniversary of the beloved Disney animated film with this premium porcelain decoration that features the Native American princess with her animal friends, Meeko the raccoon and Flit the hummingbird.
Designed by Patricia Andrews, this porcelain Keepsake Ornament comes pre-packaged in a box for easy gift giving, preservation and storage. Dated 2020 in copyright.
Porcelain Christmas tree ornament is lead-free and measures 2.5" W x 3.5" H x 2.36" D.
©Disney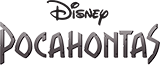 Need help?
Another Disappointing Pocahontas Ornament

After the really disappointing Pocahontas ornament you guys released a couple years ago, I thought we'd never get another one. I realize Pocahontas is a bit underrated and that she isn't the most popular Disney Princess, but I can't help but think that part of the reason the ornament sat on clearance at my local Hallmark was because it looked nothing like the character. Her arms and legs looked like noodles and her face was way off. That's why I was beyond ecstatic to see a glimpse of a new Pocahontas ornament on one of the preview pages in your Dreambook. What would be the chances of getting another Pocahontas ornament so soon? However, once I got a closer look, I was sorry to see that this ornament has a lot of the same issues as the last ornament - likely because it was also sculpted by Patricia Andrews. Her eyes are really far apart, yet again, and this time it looks like her ear is falling off. Have to say that I'm disappointed, yet again. Would love to see you guys do Pocahontas some justice one day.

Bought for: None

Was this review helpful?