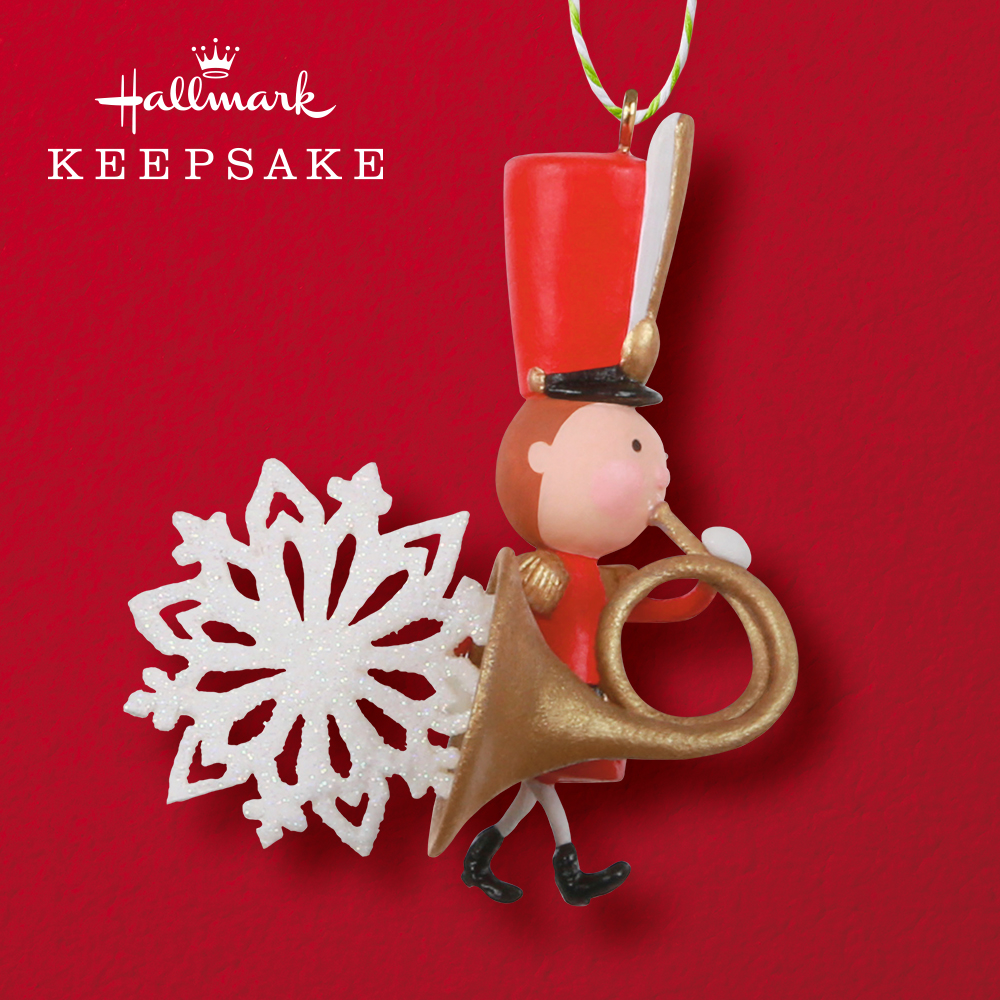 Two Shopping Trips Equal One FREE Ornament
Buy a Keepsake Ornament July 11–19 and we'll mail you a coupon you can redeem for a FREE Festive French Horn when you buy another Keepsake Ornament Oct. 3–11. Crown Rewards members only.
Want a free ornament? Make a purchase during Ornament Premiere and Ornament Debut to get this Festive French Horn for free!
Keepsake Ornament Club members valid beginning 7/10/20 in store only.
Sign up for Crown Rewards Shop Keepsake Ornaments
Use your Crown Rewards card when you purchase a Hallmark Keepsake Ornament during Ornament Premiere (7/11/20–7/19/20) either in store or online and we'll mail you a coupon for a FREE Hallmark Keepsake Ornament (regularly $9.99) with a Keepsake Ornament purchase during Ornament Debut (10/3/20–10/11/20). Keepsake Ornament Club members valid 7/10/20-7/19/20 and 10/2/20–10/11/20. Crown Rewards card/number must be used to receive free ornament coupon. Mailed coupon for free ornament can be redeemed during Ornament Debut while supplies last at participating Hallmark Gold Crown stores or Hallmark.com. Tax not included. Visit Hallmark.com/MyCrownRewards to sign up for Crown Rewards.