Crayola® Superbounce Silly Putty
Product Details
Superbounce Silly Putty is just like regular Silly Putty with endless ways to play, stretch, sculpt and more! But in this extra-charged formula the bounce is more pronounced! Roll it into a ball and watch it go! Bounces higher than classic Silly Putty. Perfect gift for birthday party favors, stocking stuffers, Easter baskets and more.
Crayola Superbounce Silly Putty includes plastic storage egg.
Non-toxic.
Ages 4+.
Pkg: 4.37" W x 7" H x 1.5" D
© 2022 Crayola, Easton, PA 18044-0431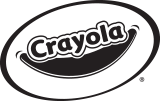 Need help?
Not everything old is new again.

Bought this on the spur of the moment for my daughter. She was playing with my Theraputty like it was Silly Putty, which it is not. So, while shopping one day I happened to see this and picked it up for her. It feels like plastic, and definitely isn't like the original product. It bounces like the old one, but doesn't copy pictures very well. Also, is it just me or did the size of the egg and the product inside shrink?!!!

Bought for: Child

Fun time!

My grandsons love silly putty! Never disappoints!

Bought for: Grandchild

crayola supervounce silly putty

Great stocking stuffer!

Bought for: Grandchild

Stocking Stuffer

Great, classic toy. Perfect for a stocking stuffer for my daughter this holiday season.

Bought for: Child

Silly putty

My son loves this stuff

Bought for: None

Fun to play

My daughter loved this silly putty and it kept her busy for quite a while.

Bought for: Child