So Many Blessings Children's Gift Set
Regular price
$9.95 – $29.95
Product Details
This rhymed story, Bless You, Little One, tells the story of a lamb, and offers many blessings for a baby. Written with sweet words and beautifully illustrated in calming colors, this soothing storybook will become a part of your child's bedtime routine. Your little one will love to snuggle this soft lullaby lamb while listening to the story of blessings.
Need help?
Choose items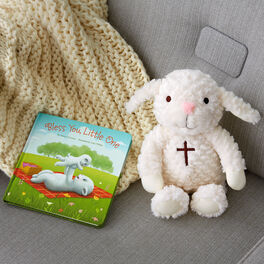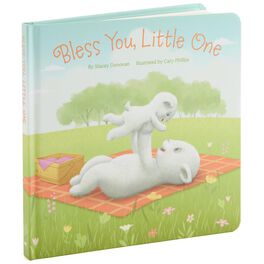 Bless You, Little Lamb Board Book
Excerpt from book: Little one, may you be blessed with all that makes you happiest
Inside cover: A Gift For:
From:
Hardcover; 18 pages.
Written by Stacey Donovan.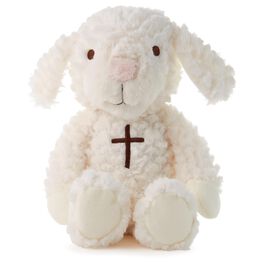 Lullaby Lamb Interactive Stuffed Animal
Textured fabric plush, knit fabric accent at inner ear and paws and embroidered facial features.
Soft squeeze feature (cross embroidery) activates Jesus Loves Me melody.
Two operation modes: Single playback or 20-minute playback.
Strap with hook-and-loop closure for attaching lamb to crib or car seat.