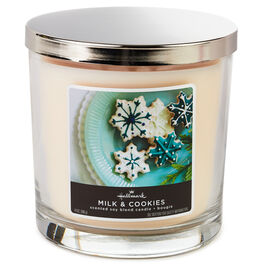 Milk & Cookies 3-Wick Jar Candle, 14 oz.
Select 3-Wick Candles—Buy one, get one FREE
Add two eligible 3-Wick Candles to your cart to get this special offer.
Details
Soy-blend wax scented candle in glass jar.
Fragrance: Notes of Madagascar vanilla, brown butter and cane sugar.
Approx. 35-55 hours burn time.
14 oz.