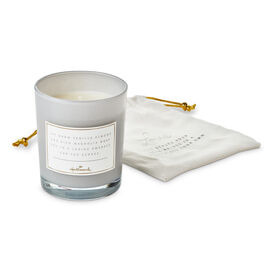 Love Scented Jar Candle in Gift Bag, 7.5 oz.
Wax scented candle in glass jar and gift bag feature heartfelt sentiments.
On gift bag: Love. The beauty your love brings is a beauty all your own.
On candle: Let warm vanilla almond and rich magnolia wrap you in a loving embrace for the senses.
Fragrance: Vanilla almond and magnolia.