Shepherds With Star of Bethlehem Religious Boxed Christmas Cards, Pack of 12
Product Details
Religious boxed Christmas cards feature a classical style painting by Dona Gelsinger of shepherds and their flock looking upon the Christmas Star, accented with sparkly glitter, gold foil accents and a die-cut banner. Bible Scripture from the book of Luke adds the perfect finishing touch. This multipack of holiday cards is perfect for sending season's greetings to friends, family and loved ones.
Includes 12 cards and 12 self-sealing envelopes.
Card message:
He still is found by those who seek Him; May His presence abide with you today and in the new year. Have a Blessed Christmas
Through the tender mercy of our God; whereby the Dayspring from on high hath visited us, to give light to them that sit in darkness... to guide our feet into the way of peace. Luke 1:78, 79 KJV.
Box made from 70% recycled content.
Each card size approx. 5" W x 7.18" H
© Dona Gelsinger. Courtesy of Gelsinger Licensing Group. Used under license, all rights reserved

Scripture taken from the Holy Bible, King James Version.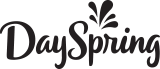 Need help?
High Quality

It's a comfort to know that whenever you need a quality card that says just enough—but not too much, you can count on a Hallmark store to have just what you need. I was in a hurry, but because Hallmark has already anticipated my card needs, I was able save time and frustration. The cards were perfect!! 😀

Bought for: Other

Better Than Pictured

More beautiful than seen here online. Beautiful! Raised lettering.

Bought for: Other Family Member

Was this review helpful?

Reviewed by: Catherine Ruth

Very pleased

Nice to find a card with a truly encouraging message for today's troubled times. Quality is nice and I was very pleased, plus buying them during the BOGO days made them affordable.

Bought for: Myself

Was this review helpful?

The Perfect Card for Christmas!

I love Hallmark, there's no cards like theirs! I personally buy a lot of cards from a lot of different places, but when I need a particular one I always buy Hallmark. Also their Customer Service is nice and helpful and go out of their way to help. Not only in the stores but online too. I also love their ornaments ❤️

Bought for: Other Family Member

Was this review helpful?

Family Cards

I can always find a card that says what I want it to say.

Bought for: Friend

The reason for Christmas

These are great especially for BO/GO free!

Bought for: Other