Peanuts® Snoopy Magical Moments Spanish-Language Christmas Cards, Box of 16
Hallmark VIDA
Holiday Boxed Cards—Buy one, get one 50% off
Discounted item of equal or lesser value. Add two holiday boxed cards or boxed card accessories to your cart to get this special offer.
Details
Product Details
Boxed Christmas card set includes 16 cards and 17 red envelopes. Each card features Snoopy leading Woodstock and his feathered friends in an ice-skating line as they hold on to each other's scarves. Message in Spanish with English translation on back.
Cover message: Una Navidad Muy Feliz.
A Very Merry Christmas.
Inside message: Deseando que haya muchos de esos momentos de ilusión y alegría que hacen de esta temporada algo siempre tan especial.
Wishing you all the magical moments and joys that always make the season so bright.
Box size approx.: 7.4" W x 5.3" H x 1.3" D
© Peanuts Worldwide LLC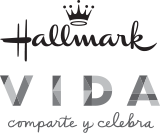 Need help?