Peace on Earth Religious Spanish-Language Christmas Cards, Box of 16
Hallmark VIDA
Holiday Boxed Cards—Buy one, get one 50% off
Discounted item of equal or lesser value. Add two holiday boxed cards or boxed card accessories to your cart to get this special offer.
Details
Product Details
Boxed Christmas card set includes 16 cards and 17 red envelopes. Each card features a soft green background with fun lettering, stylized floral borders and red foil accents. Includes a Bible verse from 1 John 4:9. Message in Spanish with English translation on back.
Cover message: Al mundo paz, nació Jesús.
Peace on earth, Jesus has been born.
Inside message: Cuán grato es compartir la historia, cuán hermoso es darle honra y gloria, al Salvador del Mundo, al Hijo unigénito de Dios. Que esta Navidad traiga inmensa paz y que el año entrante traiga buenas nuevas.
Dios ha enviado a su Hijo unigénito al mundo para que vivamos por medio de El. 1 San Juan 4:9 (LBLA)
How great it is to share the story, how beautiful it is to give honor and glory to the Savior of the World, to the only begotten Son of God. May this Christmas bring immense peace and may the coming year bring good tidings to you.
God has sent His only begotten Son into the world so that we might live through Him. 1 John 4:9 (NASB)
Box size approx.: 5.3" W x 7.4" H x 1.3" D
Las Escrituras fueron tomadas de La Biblia de las Américas®, © The Lockman Foundation 1986, 1995, 1997. Usadas con permiso. www.LBLA.com

Scripture from the NEW AMERICAN STANDARD BIBLE ®, © Copyright The Lockman Foundation. www.lockman.org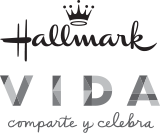 Need help?