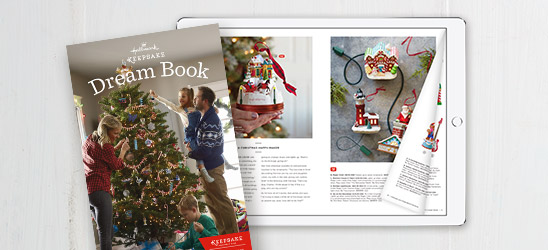 We're sorry.
We couldn't find any products to match your filter options.
Please choose fewer filters or try these filters in a different category.
*Sale prices not valid on past purchases.
Keepsake Ornaments
There's a Keepsake Ornament for everyone on your gift list this year, from the classic car enthusiast to the Disney fanatic to the sci-fi and fantasy buff and beyond.
From Yoda™ and Darth Vader™ Christmas ornaments to Charlie Brown®, Snoopy® and the gang, to classic American cars and everything in between, Hallmark has hundreds of Keepsake Ornaments that capture the passions and personalities of your loved ones.
Whether you're looking for a Keepsake Ornament to resonate with someone you love or bring back memories of your own childhood, our Keepsake Ornaments bring a little more magic to the holiday season. Be sure to browse our list of ornaments with special features. We're proud to offer picture frame ornaments, personalized ornaments, light-up ornaments, ornaments with sound and much more.
You can also learn about the benefits of joining our Keepsake Ornament Club, which includes exclusive ornaments, access to special offers and more.
If your Keepsake Ornament purchase is a gift, be sure to check out Hallmark gift wrap.